Destination
Holiday in Zell am See and Kaprun
Glacier, mountains and lake
The Austrian all-round destination of Zell am See-Kaprun brings together the diversity of the Alps. In the unique natural paradise on the edge of the Upper Tauern National Park sports enthusiasts, active holiday makers, families and those seeking relaxation will find a range of adventure worlds in both summer and winter.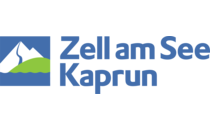 Zell am See-Kaprun Tourismus GmbH
Brucker Bundesstr. 1a
5700 Zell am See, Austria
T: +43 6542 770
welcome@zellamsee-kaprun.com
www.zellamsee-kaprun.com
Accommodation finder
Complete the form below and receive per e-mail, tailor-made holiday offers. Without any cost and obligation, Zell am See-Kaprun Tourism will gladly assist in helping you find your appropriate accommodation.