Shop
Online Shop: Maisi Flitzer Alpine Coaster Ticket
Buy E-tickets online!
Purchase Alpine Coaster e-tickets via Starjack easily and conveniently from home: Digital on your mobile phone or print-at-home.
Set up a personal account with Starjack
Order the e-ticket for the Alpine Coaster "Maisi Flitzer" (sent to you per E-mail)
With your ticket - digital on your mobile phone or printed - directly to the Alpine Coaster (no queuing at the cash desk).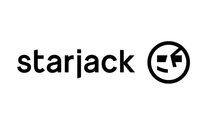 Sale through the
online booking platform
Starjack:
SJack GmbH
Am Bühel 6
A-6830 Rankweil
T: +43 6246 73430 999
info@starjack.at