A MULTICOLORED WOOD
Due to reforestation project: Indian summer feeling around the Kitzsteinhorn
Those who head on the Kitzsteinhorn to make their first turns in the glacier snow in fall will marvel at a beautiful spectacle of visual juxtaposition. The wood down in the valley radiates all shades of warm fall colors, which provide a sharp contrast to the glacier's bright white above. The origin of this widely appreciated Indian summer feeling in the Kaprun valley goes back to an incident that occurred 20 years and wasn't nearly as beautiful: "Uschi" – a devastating foehn storm in 2002 that ultimately led to a unique reforestation project.
"Uschi" hit the Pinzgau on November 20th 2002 causing extensive damage. The foehn storm with wind speeds that reached over 200 km/h inflicted enormous damage to the region's forests, among other things. Spruces snapped like matches. And after Uschi came the bark beetle, to which many other trees fell victim. Circumstances that required all involved parties – forest management, hunting and tourism – to act promptly. That's how the collaboration between the landowner Fischhorn Hunting & Forestry Enterprise and the Gletscherbahnen Kaprun Inc. came about. Their aim: to reforestate the clearances the storm had caused.
Josef Zandl manages the Fischhorn estate – the largest landowner around the Kitzsteinhorn together with the Federal Forests and private forest owners. The farmer, hunter and forester vividly remembers the nature catastrophe: "Protection forests were destroyed in no time. Our woods are home to an astonishing variety of species. Deer, chamois, owls, eagle owls, eagles and woodpeckers had lost their habitat to the storm. Rehabilitating and cleaning up the forest was the top priority. Big storms hit our region on a regular basis, which had been taken account of this time round. Instead of the prevalent spruce monocultures, different types of trees have been used for reforestation; species that are more suitable for this location." Before getting reforestation started, a comprehensive inventory was compiled – of all the locations and the respective trees they require. Zandl explains: "In swaths with rockfall, broadleaves are better than spruces, for in case a spruce's bark is damaged, it rots and breaks. A sycamore, on the other hand, can become 300 years old even with a damaged bark. Broadleaves are also less prone to fall storms as soon as they have dropped their leaves. Spruces are perfect for steep slopes with danger of avalanches, since their thick canopy of leaves prevents snow from falling directly on the ground. With the help of the BOKU Vienna (University of Natural Resources and Life Sciences), the terrain was carefully inspected and it was determined, which type of tree would be suitable for the respective spots.
Our company soon realized that this nature catastrophe had opened up the opportunity to create a forest that would better suit the valley's current requirements.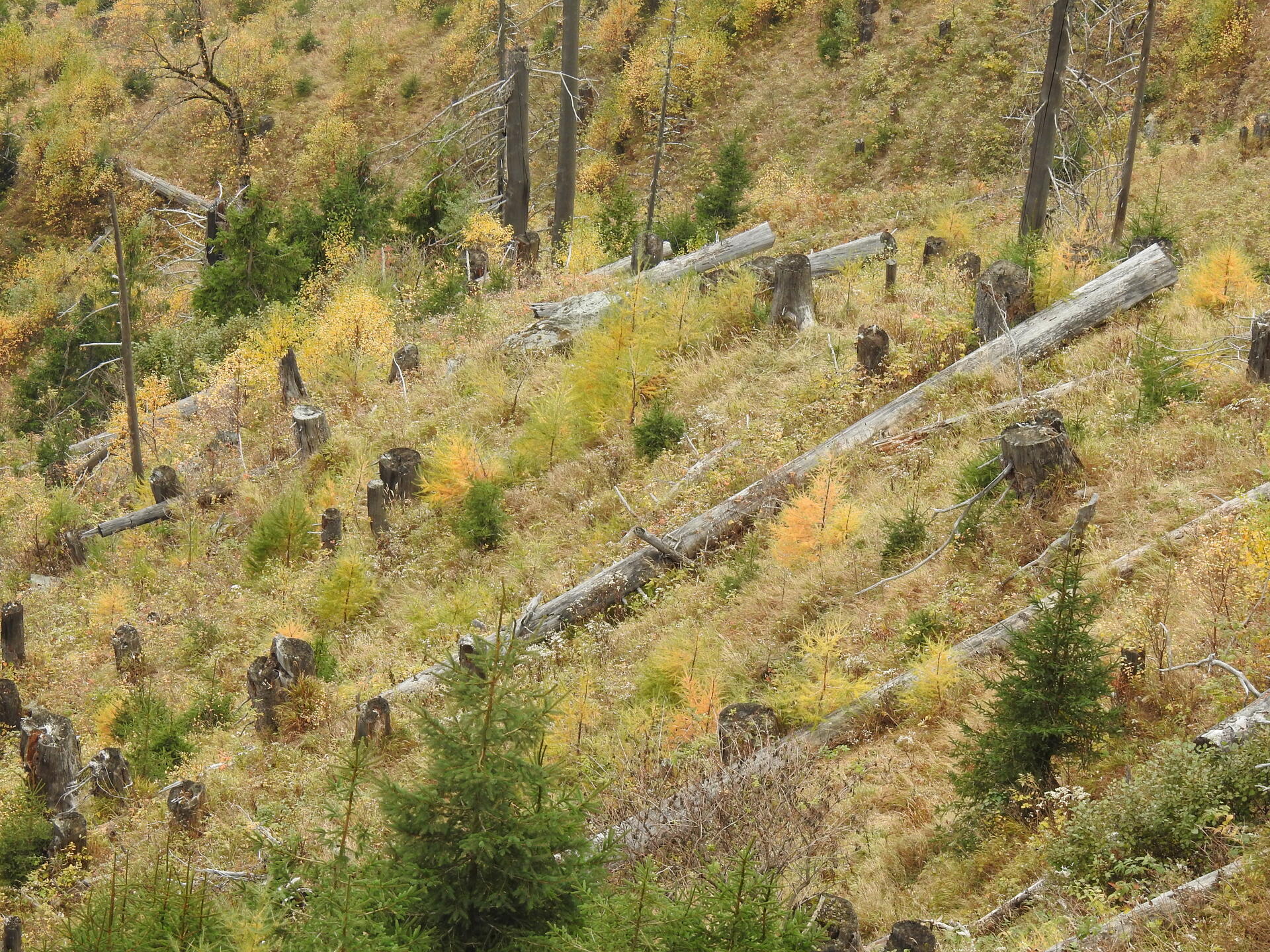 Rejuvenation treatment and seedlings
When hunting, foresting and tourism cooperate, different interests mingle. On the one hand, wildlife needs safe places of refuge; on the other hand, young wood has to be protected against browsing; moreover, the protection forest should be strengthened for touristic infrastructure, such as cable car stations and roads, and its function as recreational area for hikers and nature lovers reestablished. By joining forces and pulling in the same direction, great success was achieved. The Protection Forest Maintenance Association Kaprun Valley was founded and the project launched. Zandl remembers: "When under stress or in case of food shortage in winter, red deer rub bark off trees, which consequently leads to abnormal growth, fungal disease or rotting. In order to keep red deer away from protection forests in vulnerable areas, we have focused on rowan and goat willow there. Both are less interesting for foresting, but extremely popular among red deer. We didn't have to newly plant trees and seedlings everywhere. We ensured naturally-inhabited sycamores, beech, wych elms, ashes, birches and grey alders would have enough light and free space to grow by adapting natural wood rejuvenation. Hunting measures were taken to systematically divert red deer from important protection forests, thereby further protecting young trees against browsing." Tree trunks with broken tops were left transversely to the slope in areas higher up. Zandl explains why: "In nature, young trees grow better around a dead tree or rootstock, for it provides them protection. In these "clusters", young trees evolve better in the middle, since they are protected against weather extremes by surrounding young trees. We have simulated this phenomenon by peeling the tree trunks and leaving them on-site and either planting young trees around them or they naturally self-inhabited."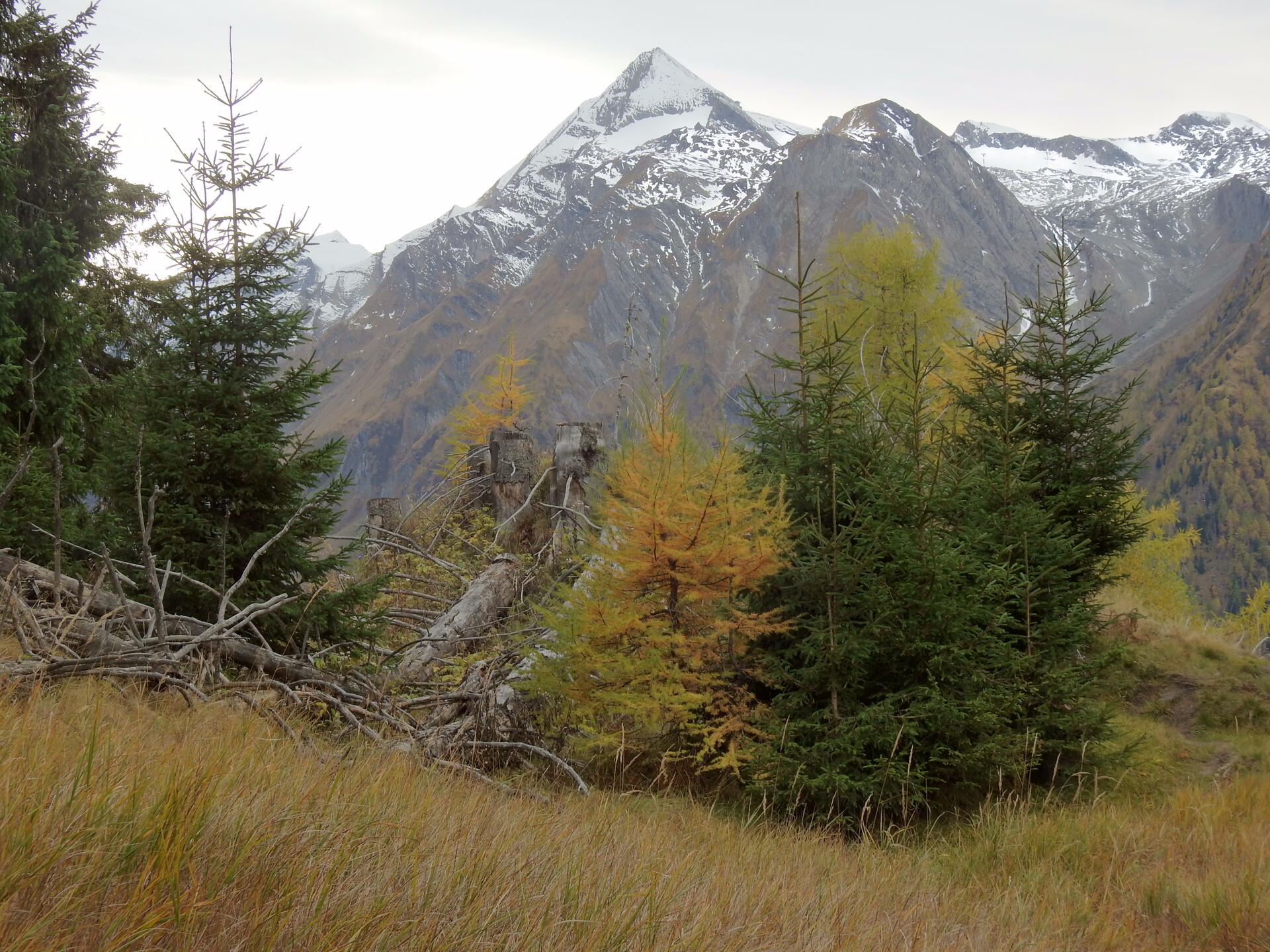 Besides natural wood rejuvenation, numerous seedlings were brought to the Kaprun valley. On tours of inspection, reforestation spots were marked and divided into grids. Pegs of different colors were used to mark the type of tree that would be planted in that area; a red peg stood for a larch, for instance. In that grid, the team then planted 30 seedlings leaving enough free space in between each of them for further rejuvenation. A tough job for those who had to fight themselves through extremely steep areas with seedlings and tools.
Zandl explains: "Our company soon realized that this nature catastrophe had opened up the opportunity to create a forest that would better suit the valley's current requirements; a wood that would provide a stable ecosystem and be resistant to browsing thanks to ample food supply for red deer as well as sycamore and ash foliage. We also planned hibernation areas with feeding spots and warm spruce wood shelters for wintertime. This project was never about maximizing, but about optimizing for all involved parties, so foresting, farming, hunting and tourism. The reforestation project will be finished in 2023. Meanwhile, it has already proved successful: With the scientific assistance of BOKU Vienna, we found that by reacting so quickly, erosion control was reestablished in 50% of the areas in 2012. Today, we've reached almost 100%. During reforestation, scientists and practitioners started the three-year-long research project "Integral Red Deer Management" in order to find a way to best serve the interests of the parties concerned."
In sum, the two-decade-long reforestation project was a resounding success. And it has brought a unique natural spectacle to the High Tauern – with its broadleaves and larches that transform the valley of Kaprun into an "Indian summer" in fall.