Events
Events at the Kitzsteinhorn in Kaprun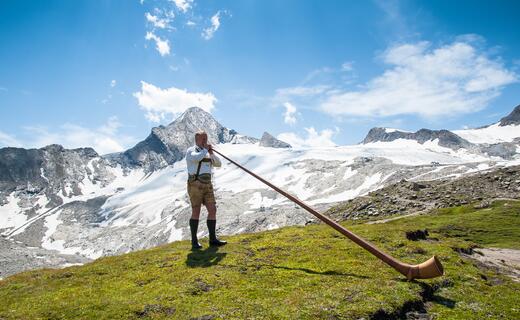 05.07.2020
Gipfel Klänge
Summerm mountain festival with alpenhorn blowers, guided tours and children's programme.
every week
Weekly Events & Specials in Summer
every Saturday every Sunday 29.05.2020 - 28.06.2020
Nationalpark Gallery Tour
Free guided tour with a National Park Ranger through the Gipfelwelt 3000. Every Saturday & Sunday in June and additionaly on 29.5., 1.-2.6. & 11.-12.6.2020.